Towing Squad is a company who specializes in accident recovery. They are a family–owned business who have been serving Murphy, Tx and areas for more than 20 years. Towing Squad takes pride in its service and provides a wide variety of services to ensure that they maintain excellent customer satisfaction. If you've been in an accident, don't hesitate to reach out for help. Our tow trucks can come to your rescue and get your car off the road so that you can get on with your life. Make sure to research our best accident recovery tow truck services in your area if you're ever in a bind.
How Our Accident Recovery Service Can Help You
If you've been in an accident, you know how important it is to get the right help as soon as possible. You may be wondering where to start first when you've been hit. If you have a car accident, chances are your car will require towing. While most companies do their best in the event of an accident, they may not have the resources or experience necessary to tow such large vehicles. That's where Towing Squad comes in!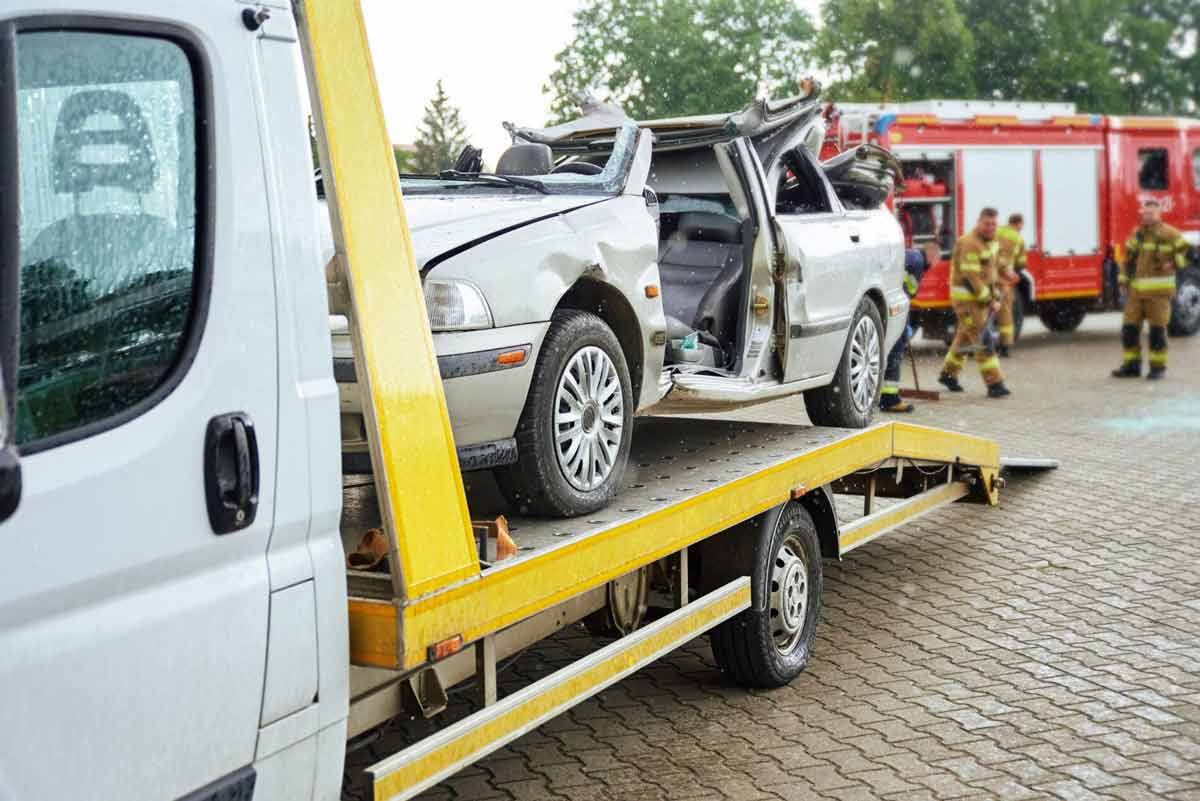 No One Expects an Accident….
Our accident recovery towing service is an invaluable asset for those who have been in a car accident. Whether the accident was your fault or not, having our professional tow truck on hand can help you get back on the road as quickly and efficiently as possible. Here are some things we provide to give you peace of mind
– Our Contracts are in writing. Any agreements made between you and the towing service are documented in writing. This will help prevent any disagreements or misunderstandings down the line.
– Our towing company has a solid reputation. You can be sure that our company has a good track record of providing quality services. Look for our reviews online!
– Our company is licensed and insured. We ensure that you are protected if something goes wrong.
Our Processes and Equipment
At Towing Squad, we take pride in our processes and equipment. We understand the importance of having a reliable and efficient towing service, and that is why we use the best tools and methods possible. Here is a brief overview of some of our practices and procedures:
-We always use state-of-the-art equipment when towing accident vehicles. Our tow trucks are equipped with high-powered winches and heavy-duty cables that can quickly remove cars from tight spaces.
-We have a team of experienced professionals who are dedicated to providing quality accident recovery services. Our team members are knowledgeable about the laws and procedures governing roadside towing, and they are always able to provide guidance and support during an incident.
-We constantly update our processes and equipment to ensure that we provide the best possible service to our clients. We believe that constant improvement is key to ensuring that we deliver on our promise of quality recovery services.
Towing Squad–Emergency towing services when you need them most!
When you have an emergency, the last thing you need is to worry about towing your car. That's whereTowing Squad comes in! We're here to help with all of your towing needs, from roadside assistance to heavy–duty tows. We're available 24/7, and we'll take care of everything from getting your car towed away to getting you back on the road as soon as possible. No matter what the emergency, our team is ready to help in the Allen, Murphy, Plano, Richardson, Wylie, or Lucas, TX areas. Call Towing Squad at (469)380–0773. Our helpful and courteous staff are standing by waiting for your call! Contact us today to learn more about our services!
Need a Tow in Collin County?
| | |
| --- | --- |
| Allen, TX | Fairview, TX |
| Plano, TX | McKinney, TX |
| Parker, TX | Wylie, TX |
| Lucas, TX | Richardson, TX |
| Garland, TX | Princeton, TX |
| Anna, TX | Melissa, TX |