Whether you need to transport large equipment, vehicles with low ground clearance, or even motorcycles and ATVs, the flatbed is the way to go. In this comprehensive guide, we'll cover everything you need to know about flatbed towing – from how it works and what types of vehicles can be towed safely on a flatbed truck, to tips for finding the best service provider near you.
What is Flatbed Towing?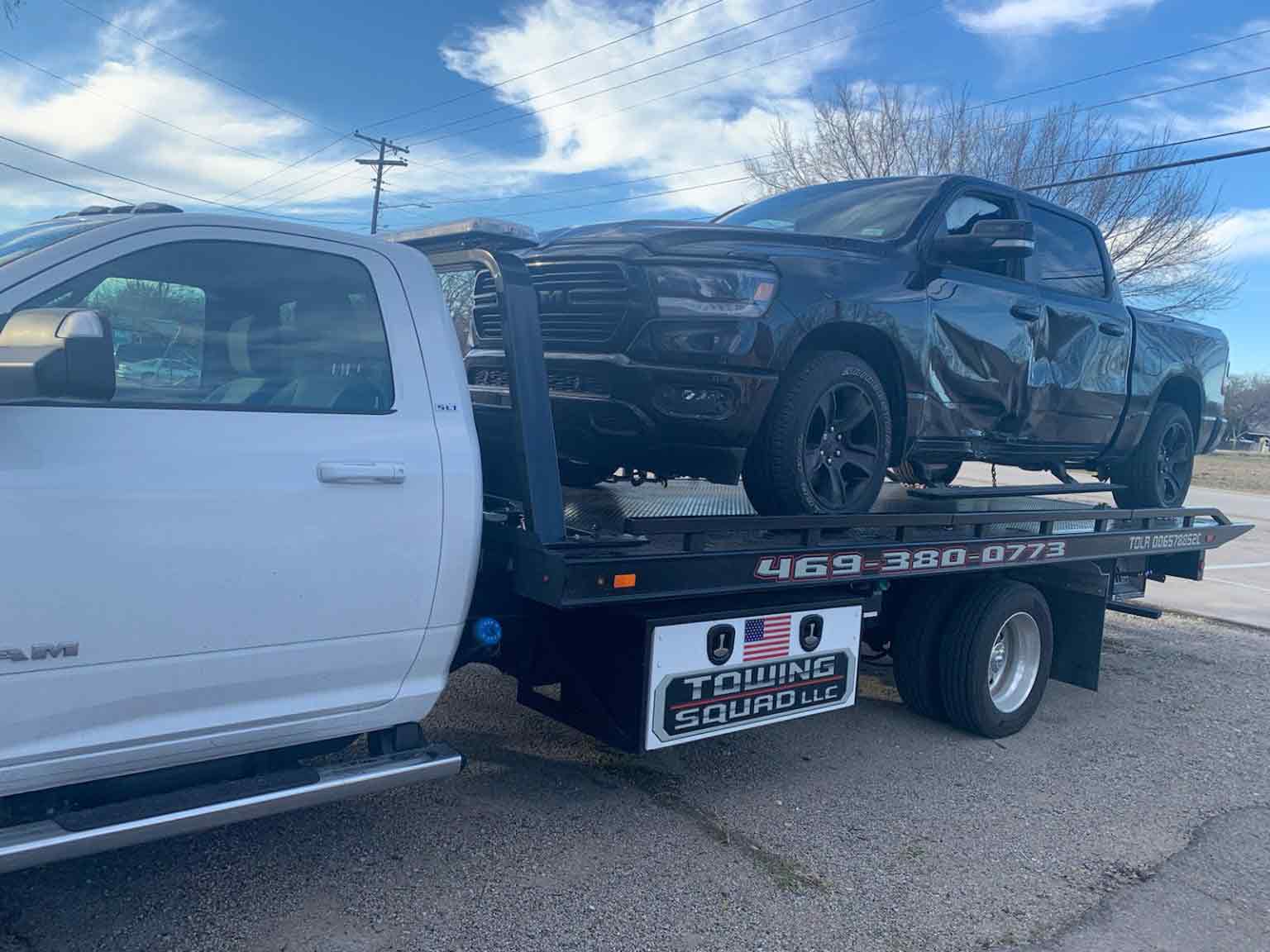 Flatbed towing is a type of towing service where the towed vehicle is placed on a flatbed truck. About flatbed towing truck, usually has a ramp or lifts at the back to load and unload the vehicle onto the flatbed. This type of towing is typically used for vehicles that cannot be towed using a regular tow truck, such as those with all-wheel drive or four-wheel drive. It is also used for vehicles that have been in an accident and need to be transported to a repair shop.
Advantages Of Flatbed
There are many advantages of flatbeds over other types of towing methods. For one, a flatbed tow truck is much safer for both the vehicle and the driver. About flatbed towing truck, is a vehicle that is securely strapped down and will not move during transport. This eliminates the risk of the vehicle shifting during transport and causing an accident.
Another advantage of the flatbed is that it is much easier on the vehicle than other towing methods. About flatbed towing trucks, there is no need to worry about damaging the vehicle's suspension or tires. The vehicle is also less likely to experience any type of wear and tear during transport.
Lastly, flatbed towing truck is much faster than other towing methods. About flatbed towing trucks, the vehicle can be quickly loaded onto the truck and transported to its destination. This is especially beneficial if the vehicle needs to be towed a long distance.
Disadvantages Of Flatbed
There are a few disadvantages of flatbed tow trucks that should be considered before choosing this type of tow truck. One disadvantage is that it is more expensive than other types of tow trucks. Another disadvantage is that it can be more difficult to find a flatbed tow truck service when you need one. Finally, a flatbed tow truck can damage your car if it is not done correctly.
What To Look Out For When Hiring A Flatbed Tow Truck Service
When hiring a flatbed tow truck service, there are a few things you should keep in mind. As a first step, ensure that the company is licensed and insured. You will be protected against any damages during the towing process. Secondly, ask about their experience and training. Make sure that they are experienced in a flatbed tow truck and that they have the proper training. Finally, ask about their rates and services. It is a good idea to get a written estimate before agreeing to any services.
Different Types Of Flatbed Tow Trucks
About flatbed towing is a type of towing service where a flatbed truck is used to transport a vehicle. A flatbed is used to transport vehicles and straps or chains are used to secure them. This type of towing is typically used for vehicles that cannot be towed using a regular tow truck, such as motorcycles, all-terrain vehicles (ATVs), and classic cars.
There are two main types of flatbed tow trucks: rollback tow trucks and platform tow trucks. Rollback tow trucks have a bed that tilts backward so that the vehicle can be driven onto the bed. These trucks are typically used for lighter vehicles, such as motorcycles and ATVs. Platform tow trucks have a bed that remains horizontal at all times. These trucks are typically used for heavier vehicles, such as classic cars and buses.
No matter which type of flatbed tow truck you use, it's important to make sure that the vehicle is properly secured before transport. This will help prevent damage to the vehicle during transport and will keep everyone safe.
Tips On Choosing A Professional And Reliable Flatbed Tow Truck Company
When you need to tow a vehicle, you want to be sure that the company you choose is professional and reliable. Here are some tips to help you choose a flatbed tow truck company:
1. Do your research. Consult online reviews or ask your friends for recommendations. You want to be sure that you're choosing a company with a good reputation.
2. Make sure the company has a license and insurance. This is important in case of any accidents or damage to your vehicle during the tow.
3. Ask about pricing upfront. There are some companies that charge per mile, and there are others that charge flat rates. Be sure to get an estimate before agreeing to use their services.
4. Choose a company with experience. Towing can be tricky, so you want to be sure that the company you choose knows what they're doing.
5. Ask about their policies on after-hours service or roadside assistance. If you have a breakdown, you'll want to know that the company you're using will be there to help.
following these tips will help ensure that you choose a professional and reliable flatbed tow truck company for your next tow job!
A flatbed can be a great way to get your car where it needs to go, but doing so safely and in accordance with the law is vitally important. We hope this comprehensive guide has given you a better understanding of flatbeds, including when and why they should be used, the various types available, how much it costs, what safety measures need to be taken into account, and the legal requirements for such an activity. As long as you follow all of these guidelines carefully, then you can rest assured that your vehicle will arrive at its destination safely and securely.
Call Towing Squad for a Reliable and Affordable Tow!
If you're looking for a reliable and affordable tow, look no further than the Towing Squad. We're a team of experienced tow truck operators who are dedicated to providing top-notch service at a price that won't break the bank. Whether you need a tow for your car, truck, or motorcycle, we've got you covered. We understand that getting stranded on the side of the road can be a stressful experience, which is why we'll work quickly and efficiently to get you back on your way.
Towing Squad is the best option for anyone who needs to tow their vehicle. We are the cheapest, most reliable, and most convenient option around. If you need to tow your vehicle, Contact us at (469) 380-0773!